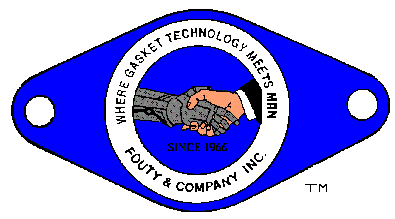 Waterjet Services
Fouty & Co.,Inc. provides superior waterjet cutting services. Two waterjet cutting systems expand our gasket cutting services to provide engineered specialized design of gaskets for various special applications utilizing CAD/CAM programming. Our in house manufacturing of dies together with various gasket cutting presses provides quick turnaround for customer requirements.
Fouty & Co.'s waterjet cutting system provides:
6ft. x 12ft. cutting surface

Cad/Cam engineering to maximize productivity

Saves material by creative nesting and narrow kerf allowance

High-quality accurate edge on all materials

No heat-affected zone

No heat deformation

Ends de-lamination

Cuts profiles and shapes

No concavity on edge of thicker gaskets or sponge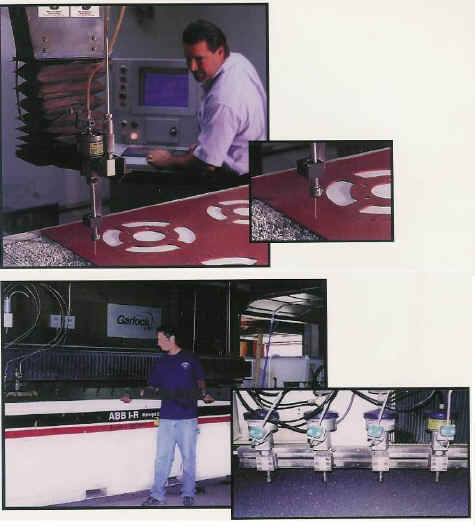 Website Created by Kenneth L. Fouty II.
Copyright © Fouty & Co., Inc. All rights reserved.
Revised: November 04, 2014 .